The Complete
Music Education

Grow your skills
with

Pavo School of Music
Broadening the horizons of Indian musicians with teaching the WorldClass Music Skills to foster their journey towards successful careers in the realm of music.
We Train you to be
the best Musician
Our mission is to ignite a lifelong love for music and our education prepares students to compete worldwide. Let's create, learn, and harmonize together.
Learn The
Music
From The Core With
International Certification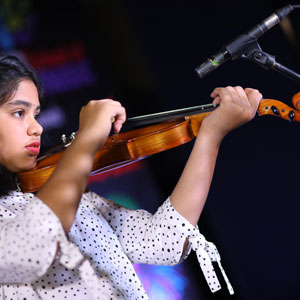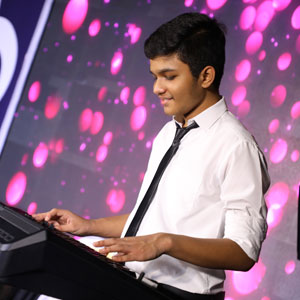 We Give You The Best
Facilities to Learning
We encourage Individual & group lessons to help students learn at their own pace and focus on each student's challenges and strengths.

Age is not a factor to learn Music. Music is not time bound and it is never too late to start exploring in this amazing world.

Our syllabus is designed to maximize enjoyment and minimize stress, so whether you are a curious child or a harassed adult, we guarantee enjoyable learning !

Our affordable prices make classes accessible to everyone.

We monitor each student's progress and do an individual review every week to ensure that we are addressing all their questions and queries.
PARTICIPATE IN
YOUR PASSION
Become pavoindia Certified now.
Pavo teachers are passionate musicians who not only have dedicated their lives for studying art form but also want to share their knowledge and expand their skill.

We believe music cannot just be taught in a classroom. We introduce the students to the magic of real music by taking them to live concerts by renowned Artists.
We also organize for the artists to meet with the students, whenever possible. This way, the students not only learn the theory of music, but can see how it is being practiced around the world.
We encourage our students to organize an annual concert to help them showcase their talent and the progress they have made.
We teach Piano, Keyboard, Guitar, Violin, Vocal (Western and Carnatic), Theory of Music.
Discover what our
STUDENTS

do...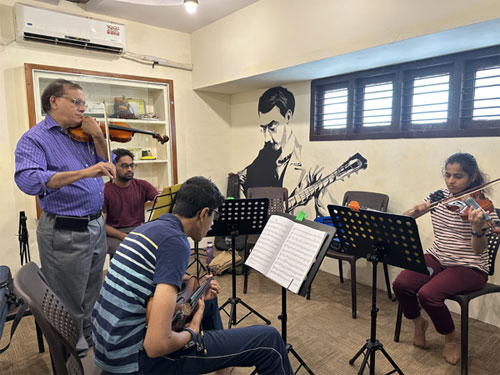 Mon to Fri : 2:00pm - 8:00pm
No 20, First Floor, Thirumalai Nagar Annex
Next to Bharath Das Matriculation School,
Perungudi Tolgate, Perungudi,
Chennai, Tamil Nadu 600096